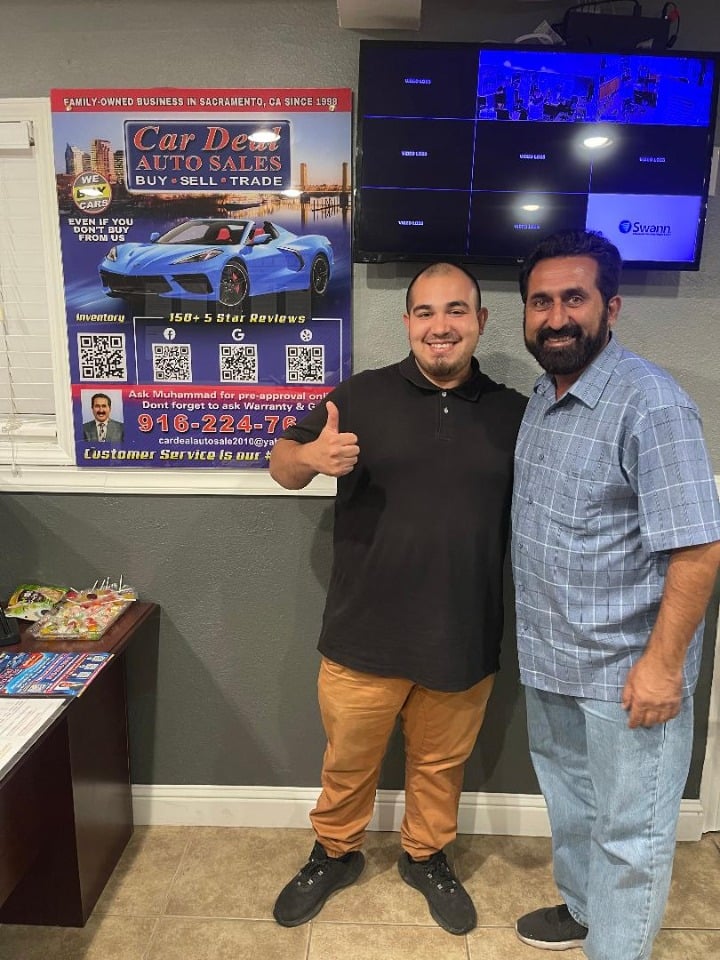 Zero down payment
Really nice cars and always will to help to make sure you get the car you want, he made things possible for me, when I really needed it the most. Thank you Muhammad for Making this happen and if anyone needs an reliable car make sure to contact this car lot.
"...check out Car Deal Auto Sales first"
"My wife and I just purchased a truck from Car Deal Auto Sales and Muhammad gave us a great deal! We are very happy with the purchase. We ended up doing a cash purchase but this place does financing as well. Also, in this day and age, it is rare to find a car salesman that is honest and genuine. His character is to be commended. We initially found this place on Facebook Marketplace and began working with Muhammad's father, who was also very helpful. If you are looking to purchase a used car, check out Car Deal Auto Sales first. We highly recommend this place. We plan on visiting Muhammad again for our next car purchase and will refer friends and family to him as well." - Thomas A.
Dodge Dakota